YOUTH SPEAK UP FOR CHANGES IN YOUTH INCARCERATION FACILITIES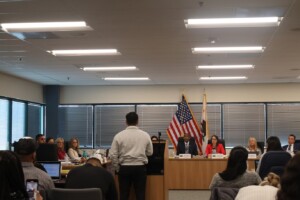 In late March a group of youth advocates from Fresh Lifelines for Youth (FLY) made their way to Sacramento to advocate for improvements in locked facilities during youth incarceration. They were joined by many youth impacted by the justice system from organizations all over California. They were there for a purpose, to speak up for youth justice in solidarity.
The California Board of State and Community Corrections (BSCC) sets the minimum standards in locked facilities, and unfortunately many of the current standards are unacceptable. The group includes law enforcement and representation from members who are formerly incarcerated met to review the standards. This opportunity arises only once every 4 years.
FLY conducted a survey that included feedback from over 350 participants who were directly impacted by the youth justice system. Based on their feedback, FLY provided multiple recommendations for improvements to the BSCC.
The standards impact every aspect of day to day life for young people in facilities, including food, hygiene, emergency procedures, communications, safety, and more. Youth in attendance spoke directly to the BSCC, shared lived experiences, and made recommendations for improvement.
The Recommendations
These young advocates are seeking significant changes in the way locked facilities operate. Examples include; such as the banning of chemical weapons and the improvement of education quality, especially for youth with IEPs. Youth also spoke about higher education and vocational training accessibility in locked facilities, and asked that the quality and cleanliness of clothing and bedding are improved.
This group is hoping to make a real difference and improve quality of life during youth incarceration. They hope to effect change that will benefit those still living in these facilities. Those who do not have the ability to speak out against the inhumane conditions.
So Where are We?
There are no solid wins at this point in the process, the group is definitely moving in the right direction. Important conversations are being had, youth are showing up and speaking out to ensure that their voices are heard. They are committed to continuing to advocate for changes in the justice system, and will not give up. This group of young people will return to Sacramento at the next BSCC meeting to continue their advocacy.
Read more in a Youth Today OpEd called "California: Is this how you want your kids to be treated?