Systems Change Work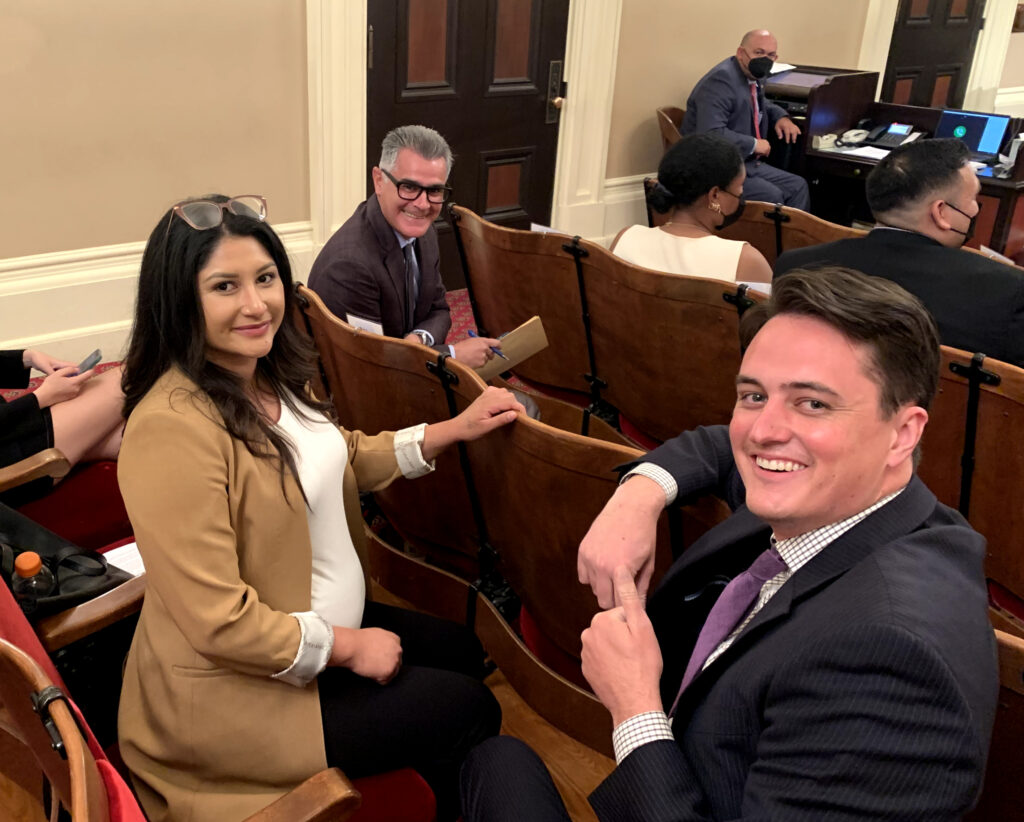 FLY's systems change work improves systems, policies, & practices, affecting youth impacted by the justice system at local & state levels.
Leveraging more than 20 years of partnering closely with youth and the systems that impact them, FLY is in a unique position to support efforts to bring about positive, equitable, and lasting change.
FLY youth impacted by the justice system are part of developing innovative solutions.
FLY comes together with diverse stakeholders to realize the common goal that all youth be valued, supported, and able to live healthy, free, and productive lives.
Youth Policy Fellowship
The Youth Policy Fellowship is a new 10 month Jan-Oct paid Fellowship opportunity for FLY youth and alumni. Fellows will have the chance to learn about and participate in policy-making, advocacy, and community organizing while lending their unique perspectives to help influence and guide FLY's policy priorities.
For more information contact: colin@flyprogram.org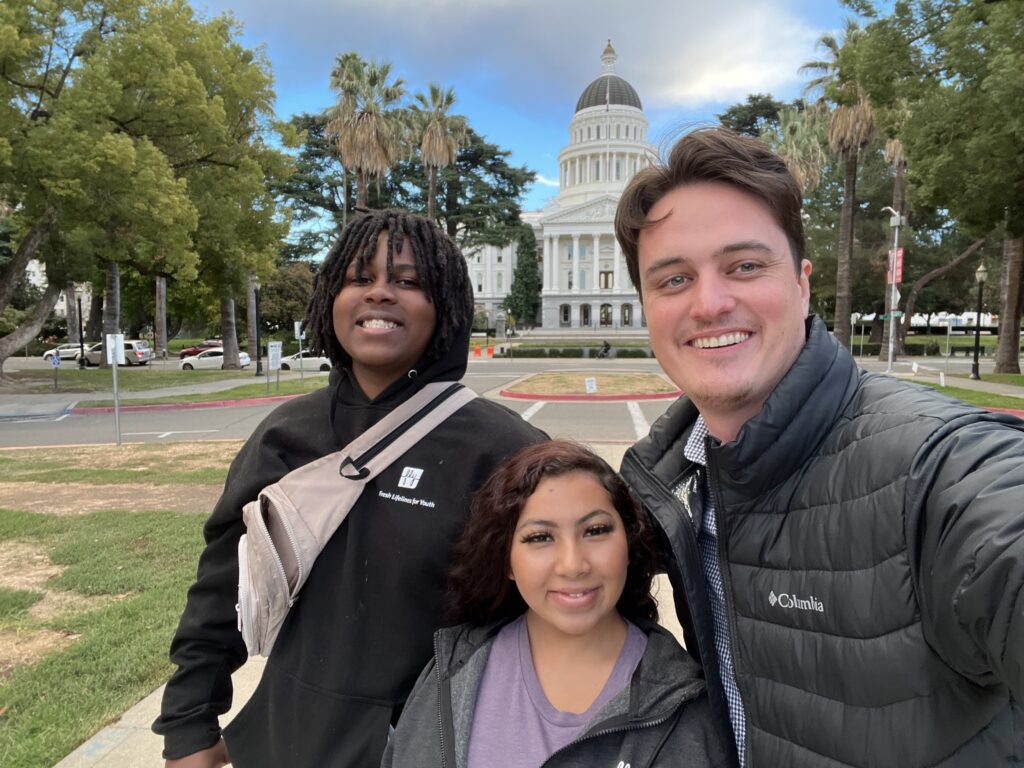 Policy Focus Areas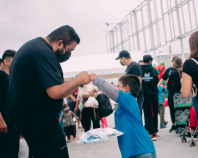 Decarceration
Reducing and eliminating juvenile incarceration through transitioning to a community-based system of care aimed at wrapping support around youth using a strengths-based and culturally responsive approach.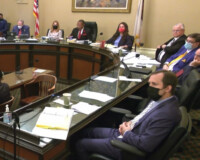 Policing and Community Safety
Divesting in policing to reduce system contact for individuals who can be more effectively served through reinvesting in community and public health services thereby responding to the public safety needs of all members of the community.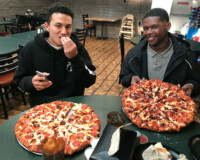 Transition Age Youth (TAY)
Aligning the age of criminal responsibility with cognitive development science that says the brain does not fully develop until the late twenties and providing more resources to young adults during this vulnerable transition time.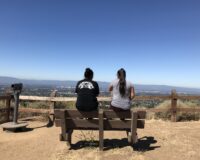 Economic Impact on Youth and Families
Eliminating justice system policies and practices that create and perpetuate poverty, inequity, and lack of access to civic engagement.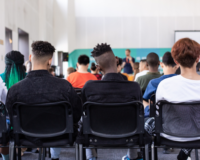 Education
Reforming school policies and practices that perpetuate the school-to-prison pipeline and creating equitable pathways to post-secondary education for youth impacted by the justice system.
Contact for more information
For more information, email systemschange@flyprogram.org
Current Legislative Priorities
FLY will support legislation or priority setting by state or local government agencies to effect policy and practice for the betterment of young people.
2023 coming soon…
9/10
In 2022 9/10 of FLY's Legislative Priorities were signed into Law!
19 state laws
FLY has helped to support the passing of 19 state laws in the past three years.
AB 2629
AB 2629 Co -Sponsored by FLY, The Youth Justice Act- allows formerly incarcerated youth to receive a dismissal, expanding education and employment opportunities.
AB 102
AB 102 will promote equitable dual enrollment opportunities for students who may not already be college bound or who are underrepresented in higher education including students in the juvenile justice system.
AB 2644
AB 2644 will help prevent false confessions by prohibiting law enforcement from using threats, physical harm, deception, or psychologically manipulative tactics during an interrogation of persons 17 years or younger.
AB 2417
AB 2417 the Youth Bill of Rights, will inform incarcerated youth at the county level about their rights to be in a clean, healthy, and safe environment.
AB 2658
AB 2658 is a first step to ending youth electronic monitoring and will make key reforms to GPS surveillance including allowing youth to earn custody credits.
AB 2361
AB 2361 will keep youth out of adult court by establishing new criteria to be met before transferring youth from juvenile to adult court.
AB 1912
AB 1912 centers the needs of youth and the community by requiring school districts to complete an equity impact analysis before closing a school.
AB 655
AB 655 the CLEAR Act, requires law enforcement agencies to screen candidates for participation in a hate group that promotes hate crimes or genocide.
AB 2321
AB 2321 is a first step in addressing inhumane conditions in juvenile facilities by closing loopholes that allow youth to be confined in their cell for hours without adequate access to a toilet.
educational articles
Take ACtion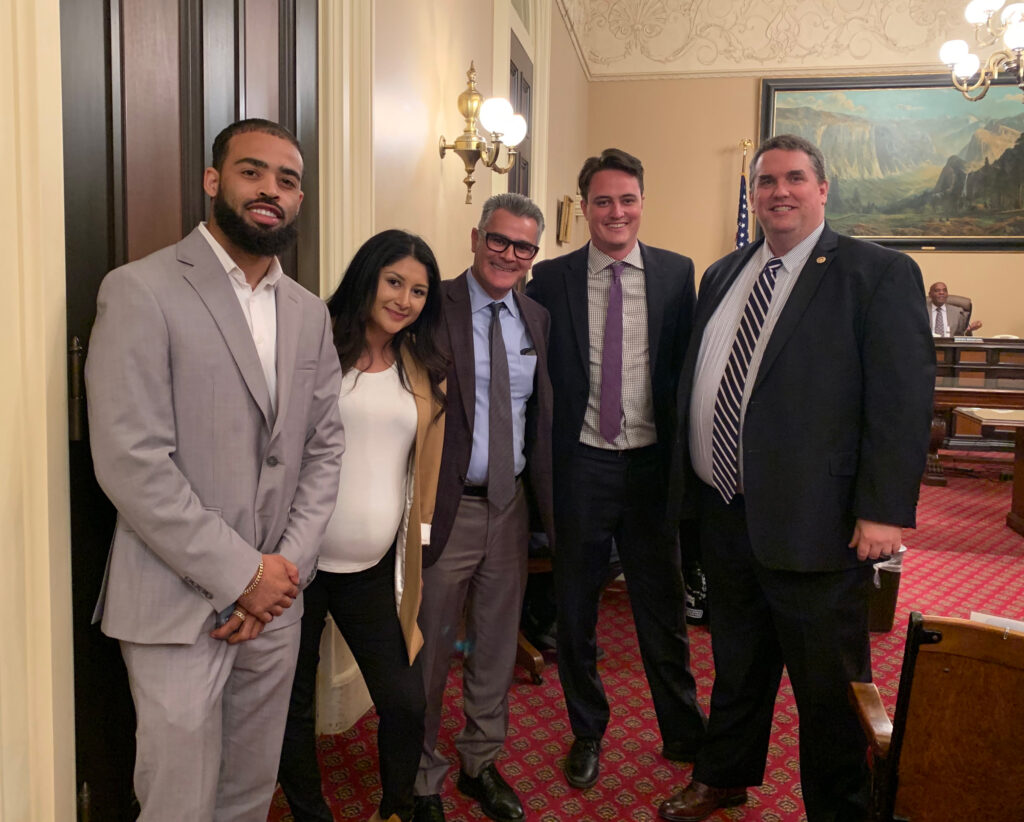 You can take action to advance youth justice! You can support and advocate for change in many ways.
Sharing information to raise awareness
Calling your local representative
Making public comments at the local or state level