The FAAB and the FLY: The FLY Alumni Advisory Board
In the heart of California's Bay area, a remarkable program is creating waves of positive change. Fresh Lifelines for Youth is dedicated to changing the landscape of the youth "justice" system. To those at FLY, the most valuable sources are the voices of those with lived experience within the system. In order to get the most out of the program, FLY is committed to knowing exactly how the system impacts those we seek to support. That is why we proudly established and offer The FLY Alumni Advisory Board, affectionately known as FAAB; a dynamic initiative that empowers youth and young adults who have experienced the juvenile legal system firsthand. FAAB offers these young individuals a platform to not only rebuild their lives but also influence the very systems that once affected them.
Why be FAAB?
FAAB stands as a testament to the power of transformation. Comprising FLY alumni from various communities where the organization provides direct service programming, its primary purpose is twofold:
Organizational Effectiveness: FAAB members contribute their valuable insights and perspectives on how FLY operates as an organization. They play a pivotal role in improving the effectiveness of the organization's programs and services. As FLY continues to grow and evolve, we adapt with the direct influence of the youth we help. By including their experience and advice, we are able to build a program that is based more on real life than theoretical thought experiments.
Systems Change Advocacy: FAAB goes beyond the organizational realm by advocating for young individuals who have been affected by the juvenile justice system. These dedicated youths act as catalysts for systemic change, pushing for more equitable and compassionate treatment of those within the justice system.
The best way to make meaningful change is to know exactly what it is that needs reformation. When our FAAB members tell their stories, we make sure those stories find the right people who can make systemic change a reality.
It takes time to be this FAAB
FAAB is not just a fleeting engagement. Like all our programs, we aim to build lifelong skills upon which our youths can continue to improve their lives. To make a substantial impact, members commit to a minimum of 12 months. Their journey begins with a retreat in September and includes at least two 2-hour sessions each month. This time commitment demonstrates their dedication to driving change, building positive habits, and creating a better program for anyone who may need this resource in the future.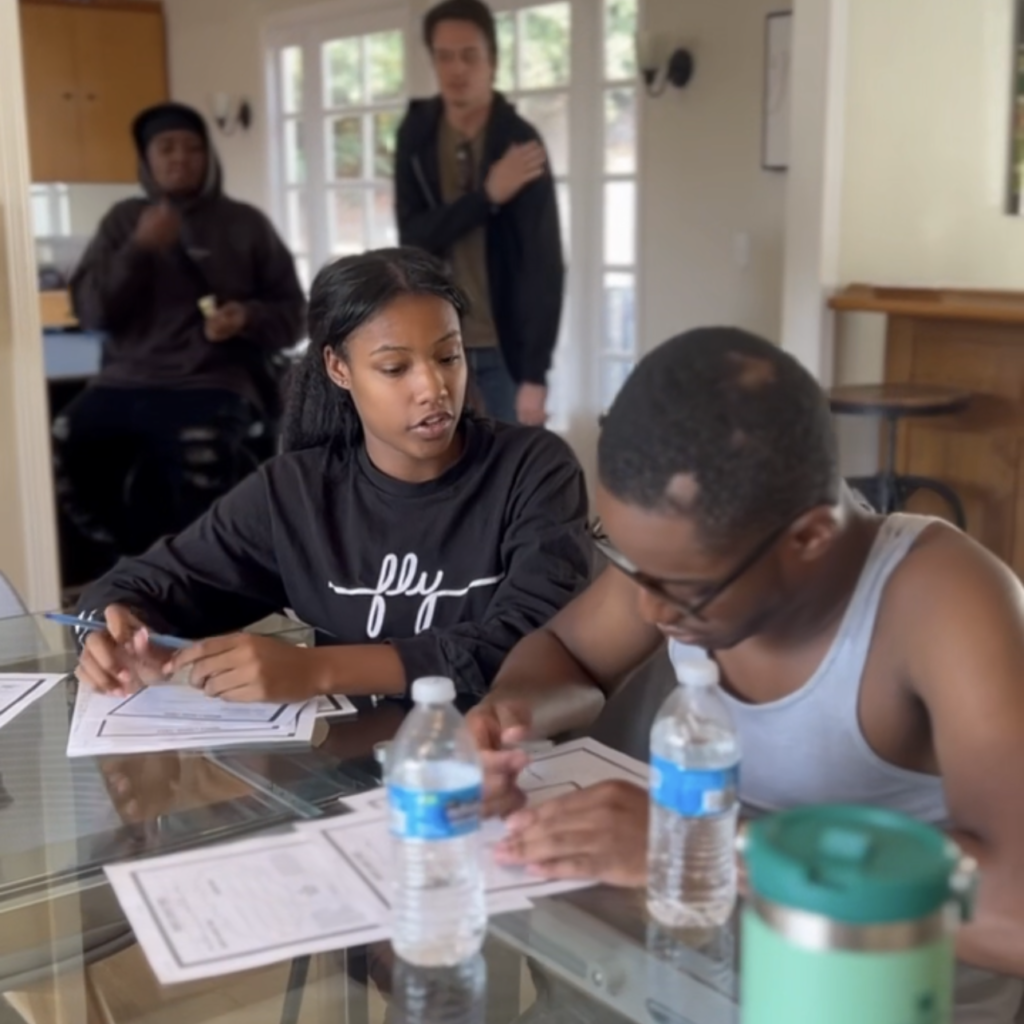 What FAAB Members Do
FAAB members engage in a diverse array of activities, ensuring their involvement is both enriching and multifaceted:
Community Building:
FAAB fosters a sense of belonging among its members through community-building activities that create strong bonds. This network of community and support becomes an invaluable tool and allows community members the opportunity to work with these amazing young people. The future of these communities is in the hands of every young person, and FLY is determined to make sure that our young members are ready to take on that challenge in the best way possible.
Community Service Activities:
Members of FAAB participate in community-building activities that are designed to improve their lives, as well as the community as a whole. By taking the initiative to improve their surroundings, members connect deeply with their cause, driving their dedication and decreasing the likelihood of recidivism. Our CSAs reestablish a healthy connection with the opportunities that are available for our FAAB members.
A safe place to heal and feel:
FAAB provides a supportive environment where members can heal and access essential resources. Resources that may not have been readily available to these young folks. We work to break down the stigmas surrounding mental health and working through the trauma that comes with involvement in the juvenile incarceration system.
By doing so, we are working to build a healthy connection with emotions for the next generation. We let them know that they have a safe place to feel and express, somewhere they will not be expected to repress their pain. For many members, this may be the first and only space they have to do this. This is one of our ways of helping break down generational trauma and work toward a brighter future.
Hands-on Professional Development:
Through one-on-one professional development planning, members receive guidance and support to pursue their goals. FLY believes in the future of every youth that comes through our program; That is why a key part of FAAB is giving these young people everyday experience in a leadership role, which can lead to financial stability, and confidence in their abilities to be the leaders their communities need.
Organizational Effectiveness:
FAAB plays a crucial role in improving FLY's operations, including staff hiring and training. The insight of our young members is paramount to the conversation surrounding justice reform, and our ability to enact meaningful change. We have perspectives that truly make a difference in how we operate. FAAB members are the real key to our success.
Fundraising:
Members actively engage in fundraising efforts to support FLY's programs and initiatives. The key to successful fundraising is the ability to network. This invaluable life skill can be directly applied to a successful career. FAAB members are given the opportunity to develop this vital skill while simultaneously representing the mission to which funders are generously donating.
Systems Change Advocacy:
FAAB's commitment to systemic change is unwavering, as they partner with FLY leaders to advocate for justice system reforms. We all stand united in the belief that our criminal justice system needs systemic change and that change is possible.
Requirements for FAAB Members
Because FAAB relies so heavily on the lived experience, the following criteria needs to be met in order to join:
1. Ages 14-26 are eligible to join FAAB. FLY is a youth organization, so their voices must be heard.
2. Prospective members should have completed case management or coaching in FLY's various programs/initiatives. This is important because FAAB members should have experience with the FLY programs they will be influencing.
3. FAAB members should have direct experience with the pipeline-to-prison system.
4. Some in-person activities are required, making geographic proximity essential. This is also important for our community service activities. We seek to rebuild connections within the community, so FAAB members should be a part of it.
5. FAAB members can serve a maximum of three years, with a minimum commitment of twelve months. This is done to ensure that FLY can sustainably evolve to meet needs that arise with each new generation of young people that join FLY.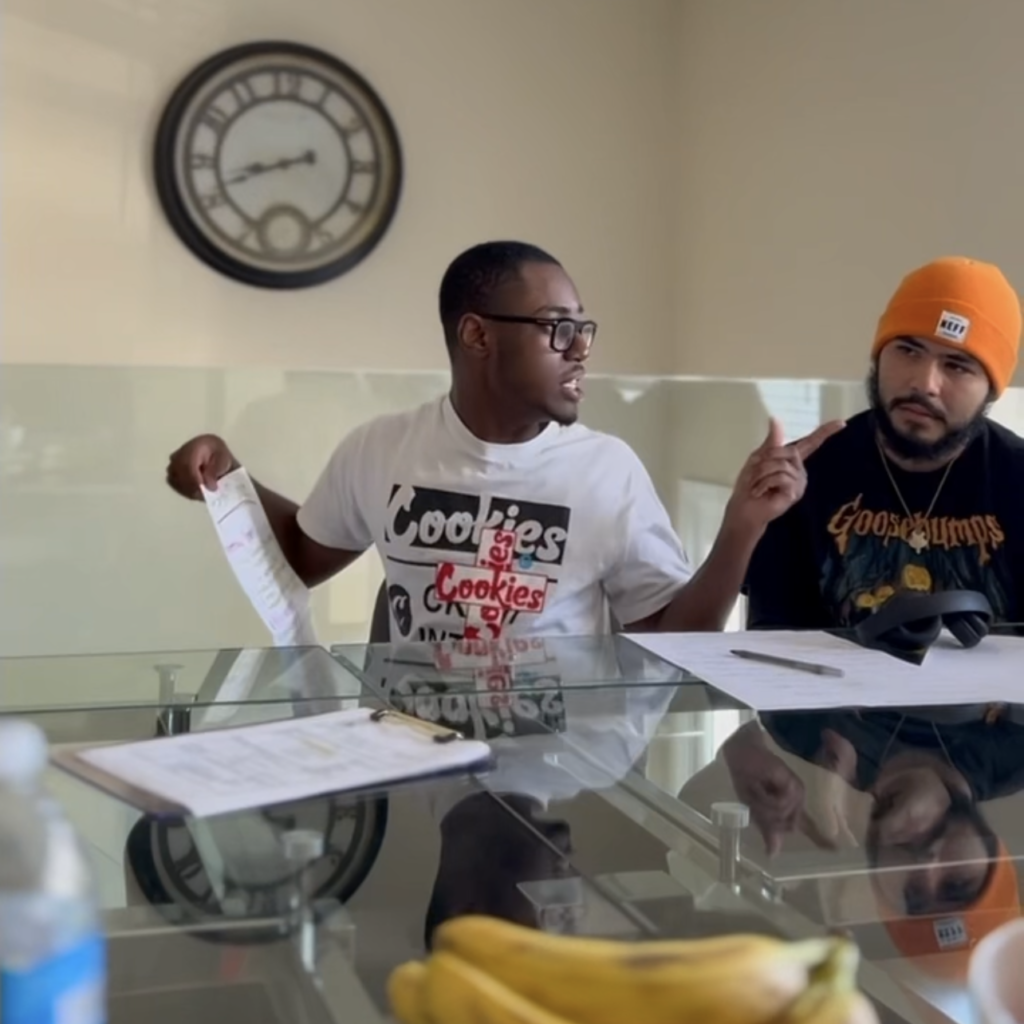 What Members Can Expect
FAAB benefits are FLY:
1. Members receive compensation and access to financial resources. A major component in justice reform is access to financial education, resources, and income. By compensating our FAAB members, we help young people gain financial stability.
2. Our FAABulous members gain access to a network of resources that support their personal and professional growth. They also learn how to start networking, which can be an arduous task for anyone. When our members join, they know that when they leave FAAB, they will be walking away with skills that will help them throughout their lives. Through this program, our young leaders build essential social capital and expand their professional networks.
3. FAAB provides valuable guidance and support to help members pursue their career goals. We know that financial stability is important to reducing recidivism, and jobs are becoming harder and harder to land. With the skills they develop during their time with FAAB, and the resources available to them, accomplishing their career goals is made much easier.
4. One of the most inaccessible forms of healthcare is mental healthcare. Being incarcerated can leave lasting traumas. That is why it was so important for FLY and FAAB to be a place where members can find solace and healing. Members have a community within FAAB, empowering each other to grow and heal. Being a part of FAAB equips members with vital life skills and social-emotional learning opportunities, fostering a sense of belonging, love, and grace among its members.
8. From the FAAB retreat in September, to being vital members of the community though our CSA, members gain exposure to a plethora of new and enriching experiences. For a lot of our underserved communities, these experiences may not have been within reach, but through FAAB, they are a reality.
So, Again, Why be FAAB?
The FLY Alumni Advisory Board (FAAB) is more than just a program; it's a beacon of hope and change for youth and young adults in the Bay Area and surrounding communities. Through its multifaceted approach, FAAB empowers its members to rebuild their lives, engage with their communities, and advocate for systemic reform. As they embark on their journey of personal and collective growth, FAAB members find not only support and resources but also a sense of belonging and purpose that transcends their past experiences. FAAB is a testament to the transformative power of second chances and the resilience of young individuals determined to make a difference in the world.