FLY's Leadership Retreats are back in person!
After a full year of being almost entirely virtual, having our annual Leadership Retreats back in person was like a breath of fresh air. For our staff, the preparations began weeks before. Then retreat day started off extremely early with gathering supplies, organizing equipment, picking up food, and truly doing everything they could to ensure everything was perfect for our young people. 
And the day did not disappoint! 
In the morning, our youth sat down with our case managers to set personal goals and learn more about the Leadership program. We covered topics such as service learning projects which are a chance to give back to the community as well as other internship opportunities and resources FLY offers. The youth were also able to meet and talk to returning Peer Leaders who will act as their mentors and brainstorm about their hopes for the program year.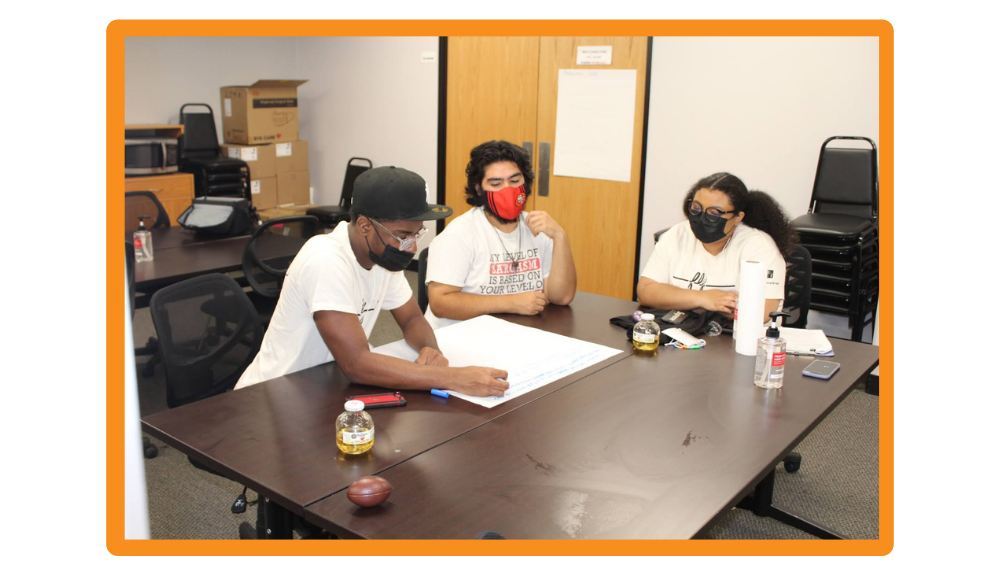 After a healthy lunch, the car rides to the beach were filled with laughter and jokes. Once there, the youth had time for an intense game of beach volleyball, wading in the cold water, and talking and listening to music while relaxing on the sand. Later, they worked on developing a personal logo motto that expresses themselves, followed by deep discussion with the staff and their peers. 

One youth was really able to connect with their creative side when a staff member lent them her camera. Many of our favorite photos from the day were taken by the youth: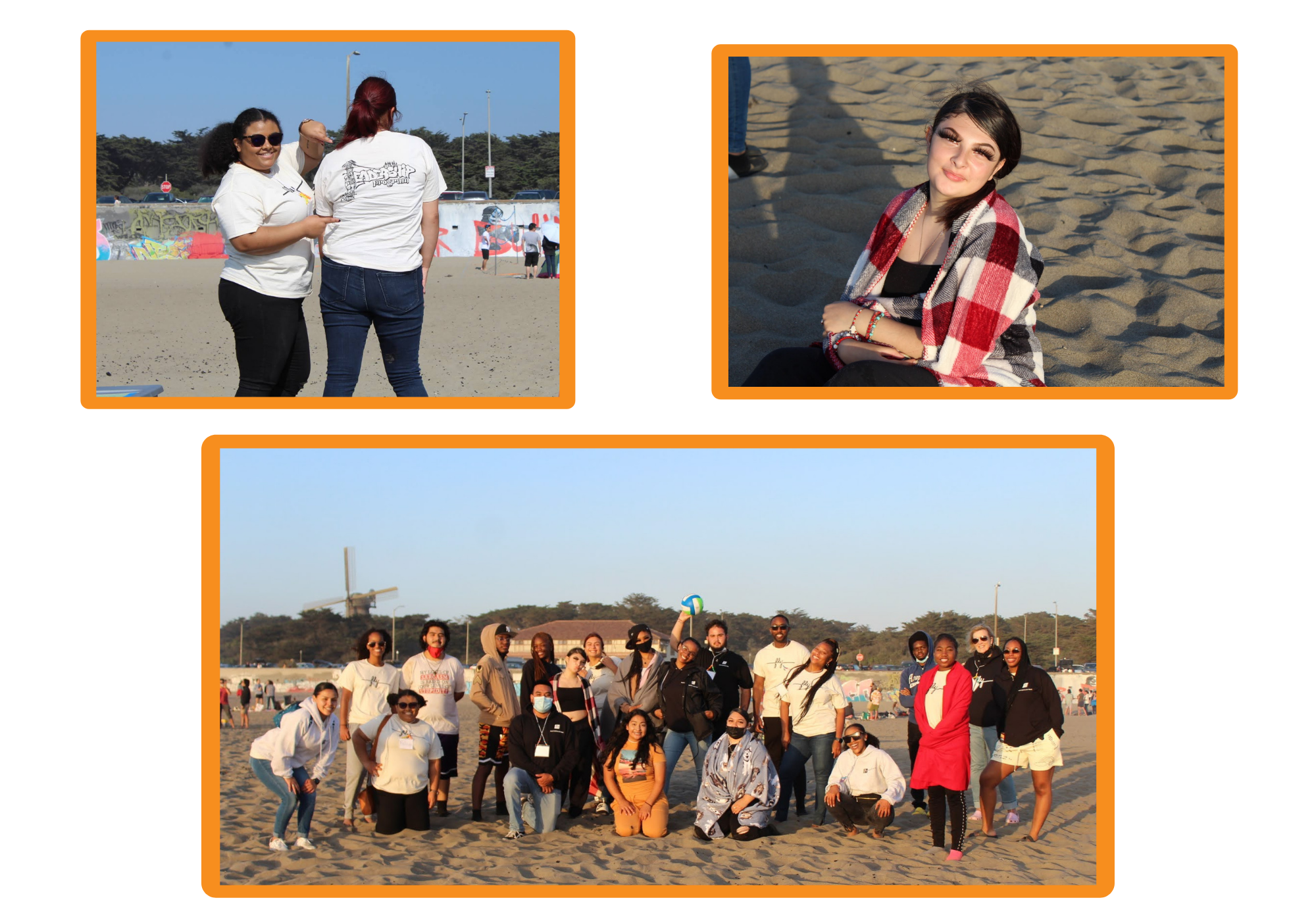 When the sun started going down, one youth said "I've never watched the sunset at the beach before." Another said that this was their very first time even going to the beach and yet another said that it was their first time ever having s'mores. An important part of the Leadership Program's purpose is to allow our youth to have healthy fun experiences and to bond with each other and our staff.
FLY's Leadership Retreats—whether one day or three, virtual or in-person—are the beginning of a year of transformation for our youth. 
Thank you to our hardworking staff and to all our supporters! Because of you, we can provide events like this to give our youth positive, healthy experiences that keep them engaged and connected with FLY.