Celebrating Empowerment (Menlo Park Why FLY Event)
Why FLYs are intimate gatherings, organized and hosted by FLY's board members. These events provide an opportunity for friends, family, and supporters to come together and gain deeper insights into the organization's mission.
At our May Why FLY event in Menlo Park, hosted by Board Member Rico Rosales, attendees had the privilege of hearing directly from FLY's youth, CEO & President Ali Knight, and dedicated staff, who shared their experiences and showcased the incredible work being done to disrupt the pipeline to prison and create onramps to healthy and productive lives for youth in the Bay and beyond. In this blog post, we'll take a closer look at the empowering Why FLY event and its significance in bringing the FLY community together.
A highlight of the event was the presence of FLY alumni youth, Kianna and Anastacia, who shared their powerful stories of transformation. Their speeches captivated the audience, offering firsthand accounts of the impact FLY had on their lives. In Anastacia's speech, she highlighted her initial reservations about joining FLY, then what happened when she ultimately embraced the organization's support. She experienced personal growth through workshops, resources, and mentorship.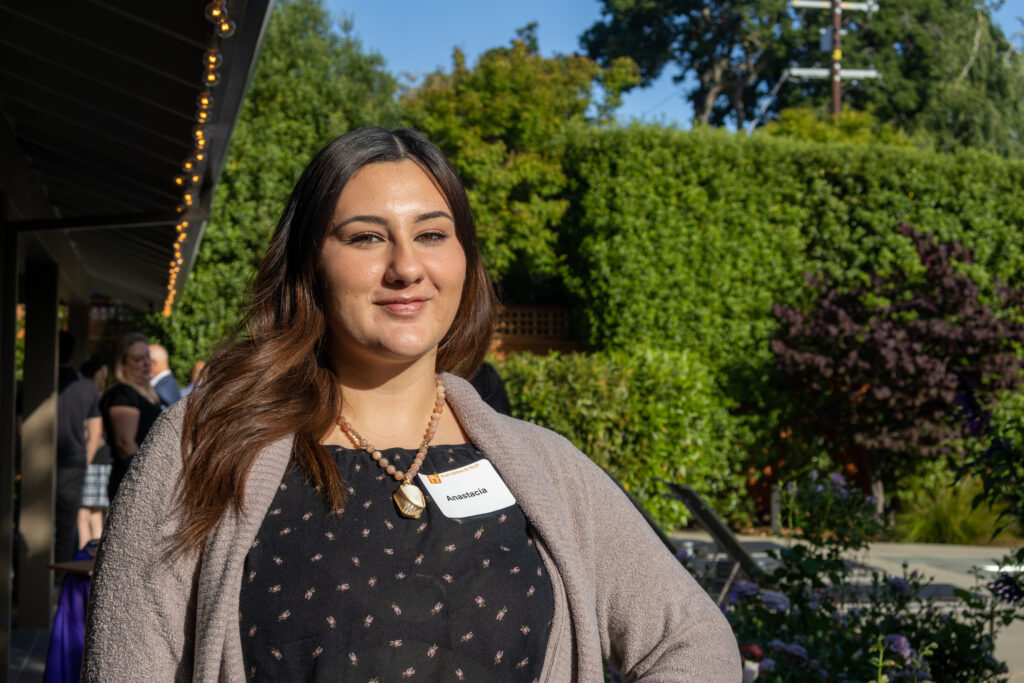 "They kept trying to get me into the leadership program but I refused for so long because they were "too positive." The staff are really high energy and I was deep into my teenage angst. Finally somehow… I decided to join when I was around 16. With my Case Manager I created my first ever job resume, had access to mock interviews, and finally landed my first dream job—boba tea barista. Aside from resources and workshops and team-building, what I gained most was somebody on my side."
Anastacia's story served as a testament to the life-changing impact FLY has on young individuals and emphasized the importance of providing a safe and supportive space for their development.
The Why FLY event was also an occasion to celebrate FLY's achievements and the collective efforts of the organization's dedicated staff, volunteers, and supporters. Attendees had the opportunity to learn about the innovative programs and services offered by FLY, which disrupt the pipeline to prison and provide opportunities for success. By showcasing the tangible outcomes and success stories of FLY's participants, the event underscored the vital role the organization plays in creating a positive impact on youth in the community.
Events like Why FLY are essential in fostering a sense of community and engagement among FLY's supporters. The gathering brought together friends, family, and board members, creating a space where attendees could connect, share their experiences, and explore avenues for involvement. The event sparked conversations about the importance of disrupting the pipeline to prison and provided an opportunity for guests to contribute their time, resources, and skills to support FLY's mission.