FLY Hires Chief Development Officer Lisa Breen Strickland
We are excited to announce that we have hired Lisa Breen Strickland as our new Chief Development Officer. Lisa started working as a consultant to FLY in July 2015 and began her new role out of FLY's headquarters in Milpitas on March 1, 2016.
"FLY is so incredibly blessed to have a leader of Lisa's caliber join our growing organization as our Chief Development Officer," said Christa Gannon, Founder and CEO of FLY. "She brings the perfect blend of head and heart to our work. FLY has benefited greatly from her services as a consultant to our organization the last nine months. When she expressed interest in joining our organization full-time, I was elated, as was the rest of our staff and Board. We have all come to greatly value and enjoy Lisa and we're thrilled to have her join FLY as she helps our organization reach new heights."
Lisa will oversee raising revenue for a budget that reached $5.1 million in fiscal year 2015-2016. She will lead the development team and the active fundraising efforts of FLY's Board of Directors. She will be charged with the development and implementation of broad, proactive fundraising and communications plans, which include FLY's two annual fundraisers: the Showcase Breakfast every December and the Taste of Fresh Lifelines for Youth evening event, planned for April 28, 2016, at the Hiller Aviation Museum in San Carlos this year.
"I am tremendously excited to expand my work at FLY in this new role," said Lisa Breen Strickland. "Leading a consulting firm, I have worked with a variety of accomplished nonprofit and for-profit clients. The longer I worked with FLY as a consultant, the harder it became to resist the opportunity to join the organization. It has an essential mission, an energized staff, an engaged Board of Directors and a well-designed plan for future success. I look forward to helping FLY achieve its vision for our youth's future."
About Lisa
Lisa possesses 30 years of leadership and fundraising experience for organizations, foundations and companies with offices throughout the Silicon Valley, including in San Jose, Redwood City, Cupertino, Milpitas, and Mountain View.
Her nonprofit expertise includes running her own consulting firm for the last seven years, hired by a dozen nonprofits to assist them in fulfilling their missions and developing their fundraising strategies. Lisa's focus has been on organizations that are focused on our Valley's most underserved populations – survivors of domestic violence, homeless individuals, those without regular access to food and at-risk youth.
As an executive, Lisa has also served as the chief officer at two Bay Area nonprofit organizations – WATCH and Support Network for Battered Women – for a total of seven years.
As a fundraiser, Lisa pioneered these organizations' efforts to diversify their funding sources, resulting in budget increases of 25% and 63%. In addition, she has facilitated the development and implementation of a $4.3 million donor advised fund in her career. She also has led a collaborative of seven non-profit agencies that raised over $13 million dollars while serving as its spokesperson.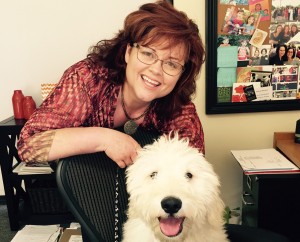 Lisa is a Licensed Clinical Social Worker with a BA and a Master of Social Work from Rutgers University. She lives in the Naglee Park neighborhood of San Jose with her wonderful husband Scott and beloved dog Finn.
"Before FLY I was a hopeless and lost child. And now with FLY's help I am on my way to becoming a successful adult."
— FLY Youth